SANGAM LIFESPACES
Established in 1985, the Sangam Group has been the face of success in the Indian business industry. With well-flourished businesses in Modern Textiles, Steel Manufacturing and Education, the Sangam Group has built a solid, well-diversified portfolio of repute. While extending its roots in the Indian Infrastructure, Sangam Lifespaces found its existence.
We aim to build an enviable reputation in the real estate market with projects that spell quality. By developing opulent residential and commercial spaces, Sangam Lifespaces has already set an enviable benchmark. In the near future, Sangam Lifespaces plans to pioneer new consumer-driven trends that redefine the Indian real estate landscape.
INTERIOR DESIGNING PARTNER
INTERIOR DESIGNING PARTNER

The Design Houzz, with a penchant for innovation, goes beyond the current trends of interior designing. They deliver classy and spellbinding interiors with a wise blend of aesthetics and operative facets. Through their innovative ideas, creative thinking and custom designs, they bring life to the projects they undertake. For more than 15 years, they have been successfully designing and decorating residential houses, apartments, offices, bungalows, farmhouses, commercial complexes and more.
SANGAM LIFESPACES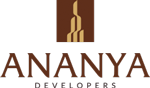 Ananya Developers is an understated yet strong real estate development company. Currently developing projects in Prabhadevi, Bandra, Andheri, Virar, etc. it has over 8,00,000 sq.ft. of space under construction. Since inception in 2007, it has developed over 3,00,000 sq.ft. of space across the metropolis of Mumbai. Sangam Lifespaces is proud to partner with Ananya Developers for The Luxor and hopes to jointly deliver, not just a beautiful edifice but memorable homes too.
JOIN OUR TEAM
Sales - Executive
We are looking for two sales executives with 2-3 years of sales experience in real estate with a reputed Real Estate company. All applicants must be located in Mumbai. Please email your CV to career@sangamlifespaces.com
Marketing - Manager
We are looking for a marketing manager with 4-5 years of experience in real estate with a reputed Real Estate company. All applicants must be located in Mumbai. Please email your CV to career@sangamlifespaces.com
Sangam Lifespaces Ltd,
Plot R-7, Near Prabhodhan Thakre Ground,
Siddharth Nagar, Goregaon (W),
Mumbai – 400104
Phone: +91-22-28712801
Email: info@sangamlifespaces.com